SNOOP INDOOR SERIES | SNOOP WALL MOUNT
SNOOP's wall mount series are outdoor rated cylinder tube landscaping luminaires design with ELR's signature modular concept. The modularity designs provide future proof upgrade and possibility for on-site maintenance.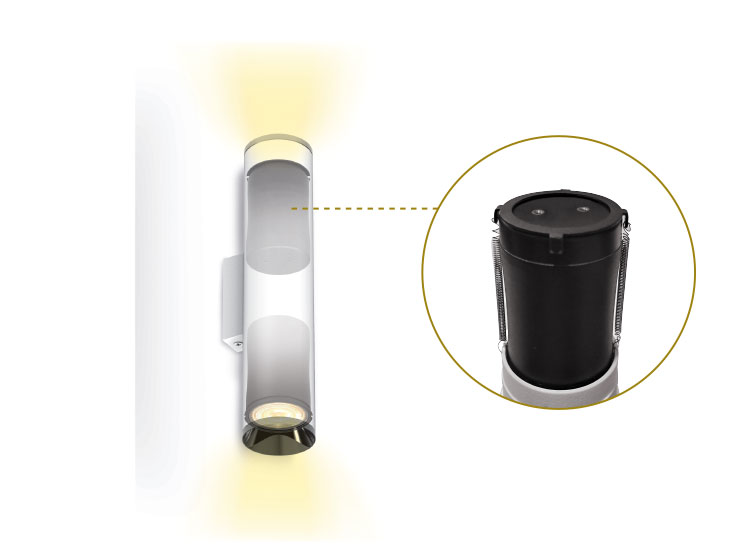 Simple & Functional Structure
Fully interchangeable LED module with ELR Coin, 35 and 50 Nest, 100CLE, 100CLO and 100PLE provide illumination to designated area with optimum lux level, flexibility of beam angle and colour temperature.